About ColourInk
ColourInk Consumable Sdn Bhd [201201010293 (983813-M)] is a specialist in various IT devices with over a decade of experience in serving both online and offline customers. Our ultimate goal is to provide our customers with maximum satisfaction and total peace of mind, even after sales.
To achieve this, we go the extra mile to provide a 7-Day 1-to-1 Exchange Service, FREE 1-Year After-sales Service, FREE Installation Guidelines, Technical Hotline with WhatsApp Support, and On-site Services by our Professional IT Technical Team. Apart from being a Top Reseller for Brother Malaysia, we are also a specialist for many IT products, such as printers, computer hardware, networking and IoT devices.
Moreover, Colourink Consumable Sdn Bhd is an Authorized Reseller for various notable IT brands, such as Brother, Epson, Canon, Asus, Huawei, CyberPower, Fuji Xerox, OKI, Tp-Link, and Tenda.
At ColourInk, you can rest assured that we only sell original and genuine products. All our products come with a manufacturer's warranty. As we continue to expand, we hope to make improvements that will enable us to serve everyone more effectively and establish ourselves as a trusted household name in the local and international IT markets.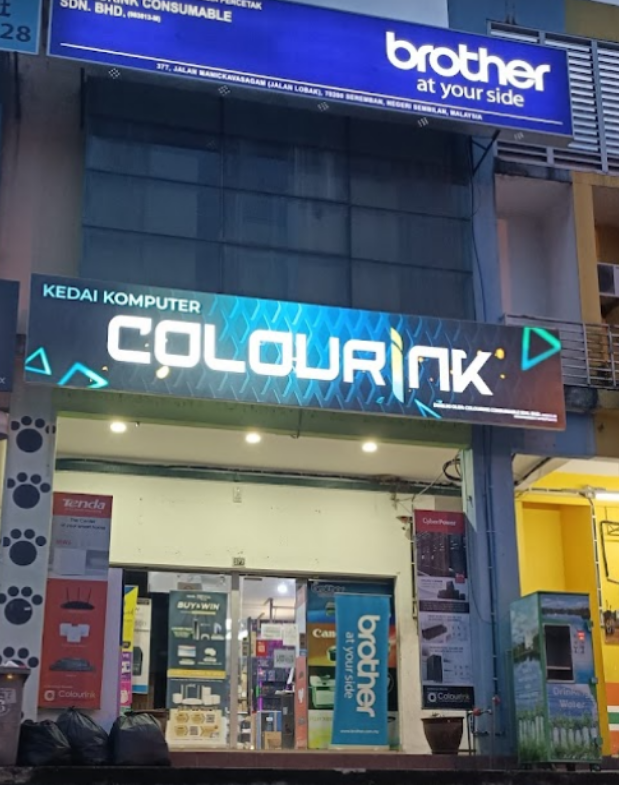 Mission
To provide the best IT solutions and professional product advice backed by our over a decade of experience in the IT industry.
Vision
To provide an excellent before- and after-sales service backed by our experienced team for total customer satisfaction.


Our Certificates